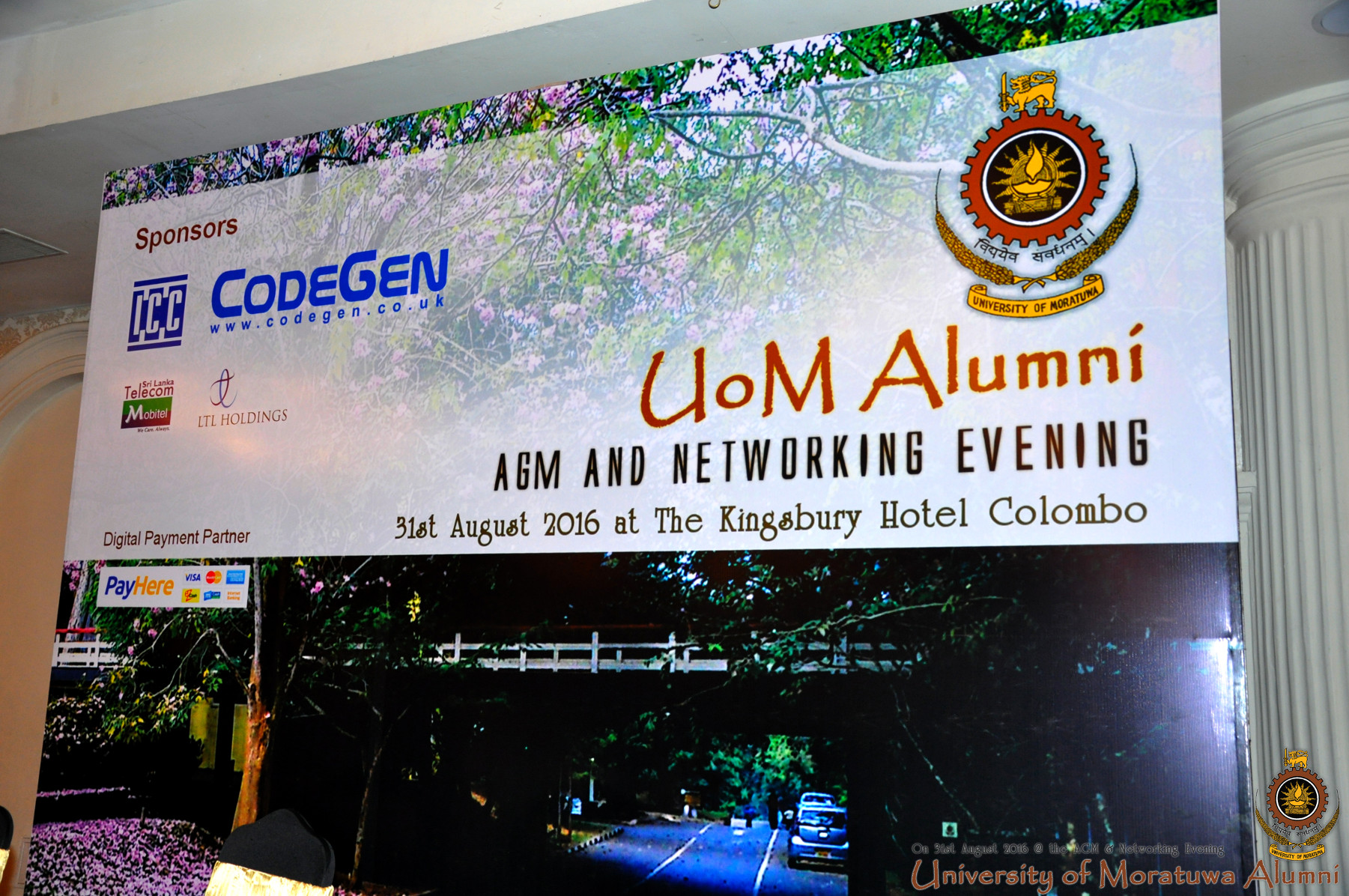 The Annual General Meeting of University of Moratuwa Alumni Association was held on Wednesday 31st August 2016, evening at The Kingsbury Hotel followed by a Networking Evening. Distinguished invitees including the chancellor, present and former vice-chancellors, deans and senior professors, and the members of first batch of graduates, graced the occasion. Guest of Honour of the occasion was, Dr. Harsha de Silva, Honourable Deputy Minister of Foreign Affairs. He delivered a mind opening speech on our future expectations.
Addressing the gathering, the outgoing president of the association, Mr. Dumindra Ratnayake expressed his satisfaction with the achievements of the association within the year ended; and he invited the members to actively take part also in future activities.
The new executive council was elected, with Mrs. Vishaka Nanayakkara being elected as the president of the association.
The vice-chancellor, Professor Ananda Jayawardena in his speech, congratulated the outgoing executive council and extended his best wishes to the new council. He enlightened the members on current developments at the university and requested the alumni to have more active engagement with the university.
Members from the first batch of graduates of the university announced a significant contribution that they are doing to the university and also shared information about some of their plans for further engagements.
As a young alumni talent, Mr. Dhanika Perera made a presentation on his achievements, which surely was inspiring for most alumni.