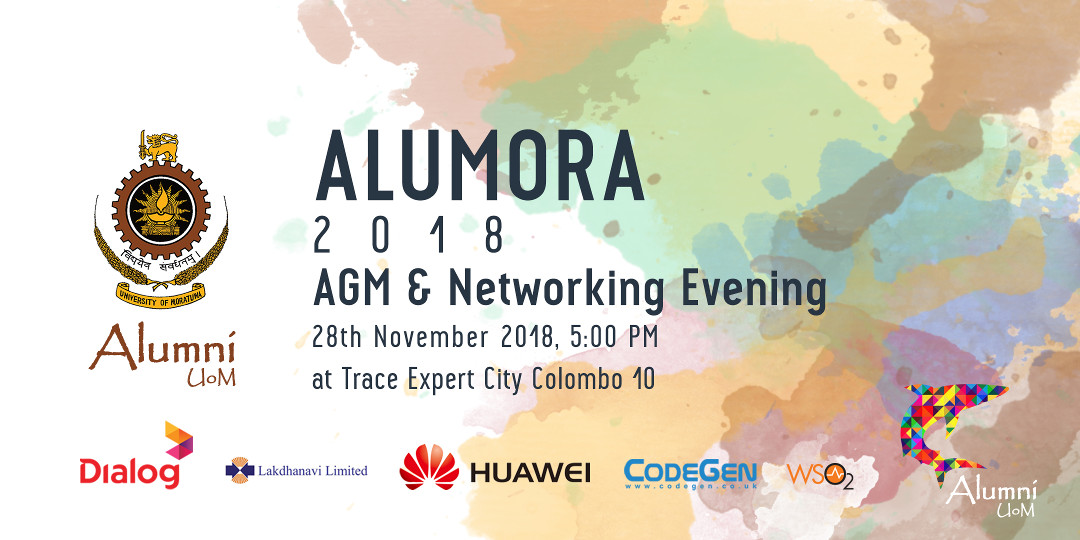 The Annual General Meeting of University of Moratuwa Alumni Association is scheduled to be held on Wednesday 28th November 2018, at 5.00PM at The Trace Expert City Colombo 10 followed by a Networking Evening. Distinguished invitees from different sectors of the industry will grace the occasion.
All UoM graduates, diplomates, former and current staff and council members are invited to register for this event at below link or by contacting Kasun at the office of alumni relations at 011 265 0018 (office) 071 292 6697 (mobile) or This email address is being protected from spambots. You need JavaScript enabled to view it. (email).
Several events and items have been organized by the UoM Alumni for Alumni along with this AGM.
Data Science, Engineering & Analytics Research Hub (DataSEARCH) of University of Moratuwa in collaboration with UoM Alumni Association has organised a Data Science seminar and panel discussion Titled "Data Drives" to be held at the same venue from 2:00 to 5:00PM.
Trace Expert City is home for many industry leaders. Vega Innovations building Sri Lanka's first electric super car offers guided tours especially for UoM Alumni at 5PM, i.e. just before the AGM on 28 Nov 2018.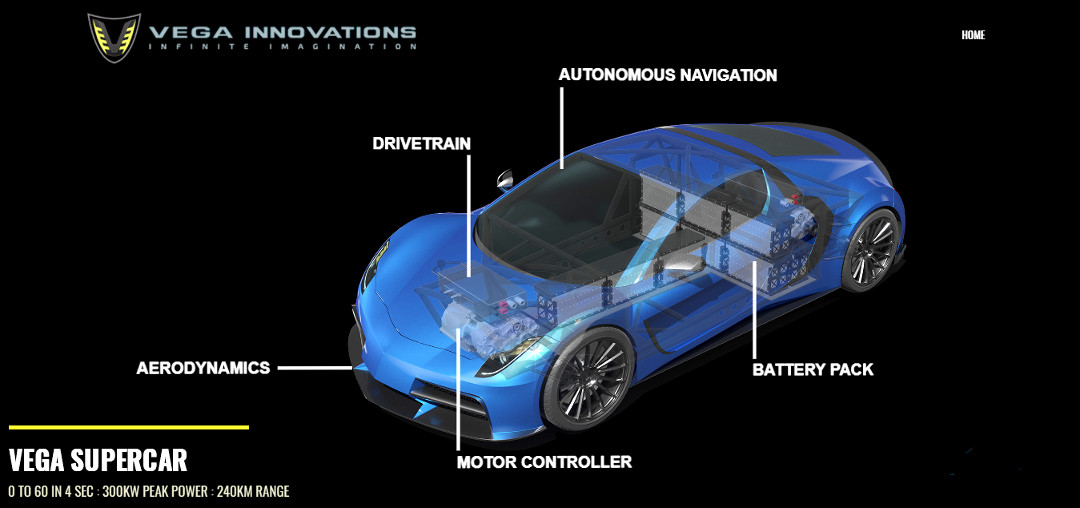 A networking evening will follow with cocktail dinner and classical music performed by a group of UoM Alumni. Meet your teachers, students, old friends and distinguished invitees. Entertain the crowd with a song, or dance to Baila beat.

---
Tickets for the event are available with:
Mr. Kasun Dissanayake, EAP Division ( 071 292 6697 ) and Ms. Dilini Wickramanayake, CODL ( 071 492 7778 ) University of Moratuwa [ Map Location ]
Mr. Lahiru Wijerathna ( 077 343 4838 ) Modern Pack Lanka (pvt) LTD, Gonapola - Thalagala Road [ Map Location ]
Mr. Pradeep De Almaida ( 777330130 ) Dialog Axiata, Colombo [ Map Location ]
Mrs. Namalie Siyambalapitiya ( 077 350 5570 ) Road Development Authority, Battaramulla [ Map Location ]
Ms. Buddhika ( 077 349 1421 ), Resource Management Associates (Pvt) Ltd, Bambalapitiiya [ Map Location ]
Mr. Keshan Samarasinghe ( 077 304 4333 ) Colombo
Mr. Nadun Jayasundara ( 071 236 9396 ) Colombo
---
Tickets are priced at Rs. 1,250 each
---
Save with Online Promotion
Rs. 1,000 only
---
You may buy more than one ticket if required by selecting from "Quantity" drop down.
Follow the link below to PayHere purchase page. Make sure you fill in your information accurately.
Accuracy of your email is extremely important because you will receive your PayHere receipt to it.
Please bring this email when you attend the event. There will not be a separate ticket issued for online purchases.

Note that tickets are sold through our online payment partner PayHere. Your purchase will appear as "PAYHERE" in your Credit Card Bill.
Should any error occur during the processing of the payment, or a confirmation email is not received; make a note of time, your email address and if possible, the payment number, and forward those to us at This email address is being protected from spambots. You need JavaScript enabled to view it. for corrective action.
---
Also visit our facebook event to note your participation and share it on your wall and in groups to spread the message among all alumni.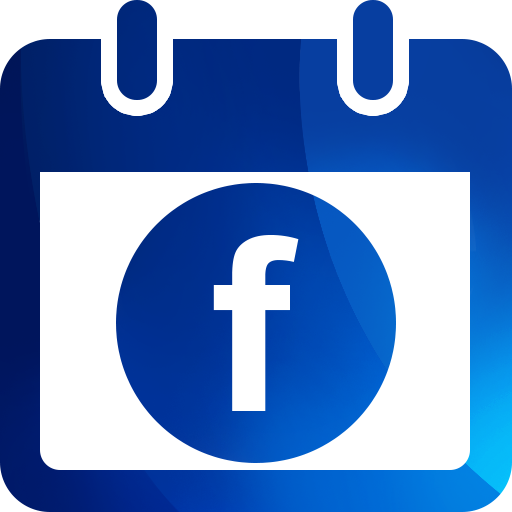 Please note that recording your attendance at facebook event will not assure a place for you at the event. Purchase a ticket online or by contacting a person given above.
Tickets will also be available at entrance but will depend on availability.